Capel Music Festival Pre-Event Raises Over £5,000 For St Catherine's Hospice
The sun was shining on Capel on Saturday 8th June as hundreds of villagers turned up to support the second Capel Music Festival pre-event at Treetops which raised £5,200 for St Catherine's Hospice.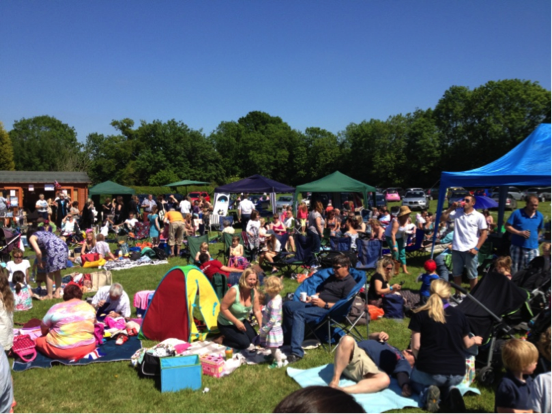 From midday until late, visitors were entertained by a number of fantastic bands who all gave their time free of charge in order to raise much needed funds for the charity. There was also face painting and henna tattoos, a hog roast, fresh pizzas, a bar and a raffle with lots of prizes on offer.
The next Capel Music Festival pre-event takes place at The Crown in Capel on Saturday 20th July from 4pm until late. As well as featuring a number of pupils from The Weald Church of England Primary School in Beare Green in The Weald's Got Talent, there will be an open mic session and a couple of live bands.  There'll also be a BBQ and some fabulous raffle prizes with all money raised going to St Catherine's Hospice, The Studio ADHD Centre and other local charities.
The Capel Music Festival itself will take place on the Capel Recreation Ground on Sunday 18th August from midday to 7.30pm. Tickets are available in advance or on the day for just £7 per adult with free entry for children under the age of 12. To purchase tickets or for further information visit www.capelmusicfestival.org.uk or email info@capelmusicfestival.org.uk