Untouchable/ Intouchables
The next film is different but comes highly recommended.  It is the highest grossing film to have been released in France and comes to us with sub-titles.
15 cert, 112 min.
Dir: Olivier Nakache, Éric Toledano; starring: Omar Sy, François Cluzet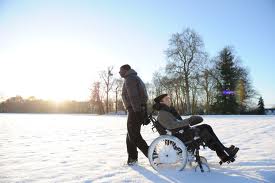 Untouchable wears its award-winning aspirations on its sleeve, and all of the necessary boxes — boundary-crossing friendship, hard-hitting themes, warm comedy — are ticked with a fluorescent pink marker. François Cluzet, perhaps best known here for the muscular thriller Tell No One, plays Philippe, an eccentric Parisian millionaire and quadriplegic. Tired of being surrounded by be-cardiganed milquetoasts, he advertises for a new live-in carer and hires Driss (Sy), a strapping black immigrant from a broken home in the banlieues who only applied for the post to keep the benefits office sweet.
So there you have it.  We start 2013 on Tuesday 5th February.  As always, in the Capel Village Memorial Hall, doors open at 7.30pm for an 8o'clock start.  Ticket, on the door, cost £4 per person, same as before.
We look forward to seeing you all again.
Flix Committee.